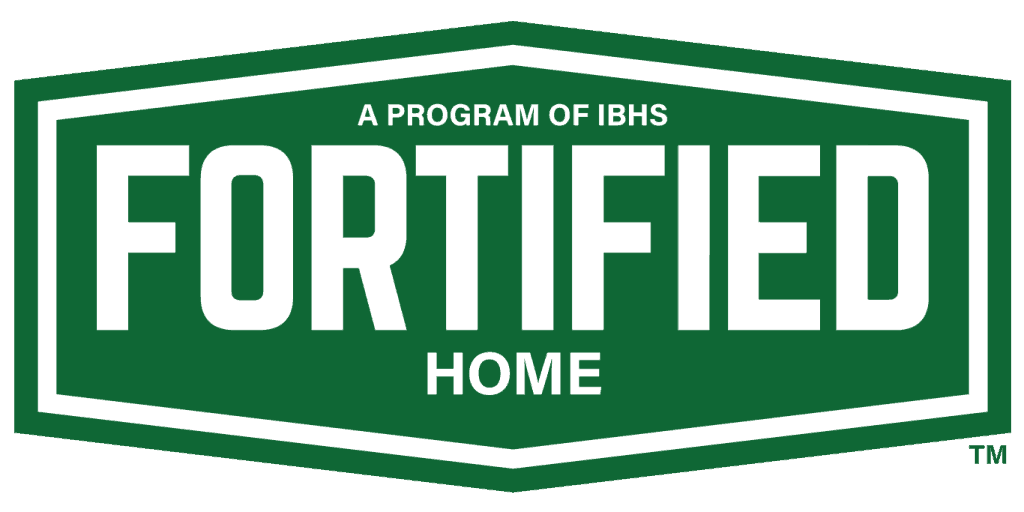 Each level of fortified builds on the one before it. FORTIFIED Roof™ is the primary level and all FORTIFIED houses at any level will qualify for FORTIFIED Roof™. To go to the next level, more strengthening practices will be added each time.

FORTIFIED Roof™
FORTIFIED Roof™is the primary, critical level of the FORTIFIED program. All FORTIFIED Homes qualify for a FORTIFIED Roof ™ . This level focuses only the roof. FORTIFIED Roof™ helps to strengthen your roof and keep the water out.
FORTIFIED Silver™
FORTIFIED Silver™ adds requirements to strengthen vinyl and aluminum soffits (roof overhang). It also adds bracing to the gables, and improved anchoring of attached structures, such as porches and carports. Opening protection is also added, so hurricane panels over windows and doors and a wind rated garage door are required.
FORTIFIED Gold™
FORTIFIED Gold™ adds the requirement of an engineered continuous load path (hurricane strapping from the foundation to the roof as determined by an engineer), strapping the chimney to the house, and minimum DP (design pressure) rating of all windows and doors.
Over the next several weeks we will talk about each level in more detail. To read another overview of the different fortified levels, visit IBHS

For more information, contact us today: info@koinspections.com or 251-517-4558