Blower Door and Air Duct Testing
Ensuring Energy Efficiency and Home Comfort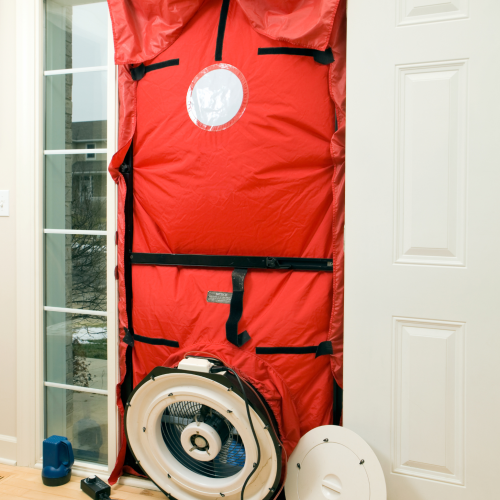 What is Blower Door Testing?
A blower door test involves temporarily sealing off all openings in a house except for one, where a powerful fan is installed to depressurize the interior. The fan's speed is adjusted to create a standard pressure difference between the inside and outside of the house. Air leakage through the building envelope is then measured using sophisticated equipment. This information is used to calculate the air leakage rate, expressed in Air Changes per Hour (ACH). A lower ACH value indicates a tighter building envelope and reduced air leakage.
What is Air Duct Testing?
Air duct testing focuses specifically on measuring air leaks within the ductwork itself. This is typically done using a Duct Blaster, a device that pressurizes the duct system and measures the air leakage rate. The leakage rate is then compared to industry standards to determine the overall efficiency of the duct system.
Benefits of Blower Door and Air Duct Testing
Reduced energy costs: By identifying and sealing air leaks, you can improve the efficiency of your HVAC system, lower your energy bills, and save money on heating and cooling costs.

Enhanced home comfort: A tightly sealed duct system ensures that conditioned air is delivered evenly throughout your home, eliminating hot and cold spots and improving overall comfort levels.

Improved indoor air quality: Leaky ductwork can allow dust, pollen, and other contaminants to enter your home, affecting indoor air quality and potentially triggering respiratory issues. Sealing leaks helps prevent these contaminants from circulating through your HVAC system.

Extended HVAC system lifespan: By reducing the strain on your HVAC system, you can prolong its lifespan and minimize the risk of breakdowns.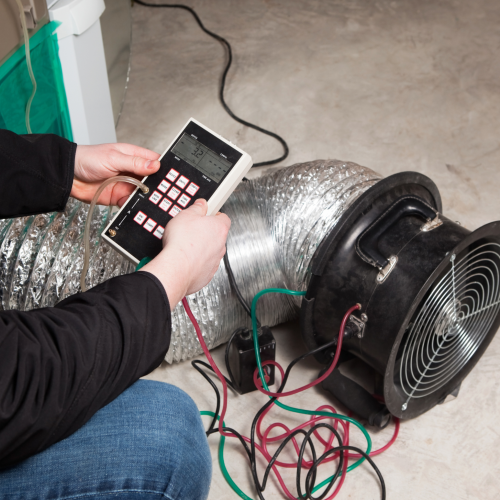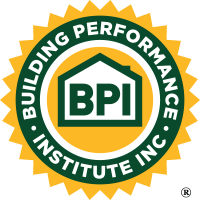 Choosing a Qualified Contractor
For accurate and reliable blower door and air duct testing, it is crucial to choose a qualified and experienced contractor. Knockout Inspections employees are certified by the Building Performance Institute (BPI). We have the necessary equipment and expertise to conduct thorough testing and provide you with detailed reports.
Why Pressure Testing Matters

Fast, Friendly, and Professional.
Safer Living from Start to Finish
Follow us on social media