Information For Home Buyers
Why Get a home inspection?
Three simple words: Peace of Mind.
That's what you get with a Knockout Home Inspection.
Think about it:
Look at the beautiful new home you have found after months of searching, pretty much a dream come true. Starry-eyed, you've already started decorating in your head. Keep in mind; however, that dream begins with a hefty price tag, probably the most significant single expenditure you will make in your entire lifetime. Well, to prevent your dream home from becoming a costly nightmare, you need to have a clear-eyed, unemotional expert take a long, hard look at your new investment. You need an InterNACHI-certified Knockout Inspector. Here's why:
Knockout will conduct a thorough inspection of the home from foundation to roof, inside and out, to identify existing or potential problems that could affect your long-term investment. In addition to conducting a visual examination of the home, Knockout inspects the following components:
Foundation, basement and structural elements
Heating system
Visible insulation
Central air conditioning
Kitchen elements appliances and vents
Roof and attic
Ventilation features
Gutters, chimneys & siding
Plumbing system including water heater
Outbuilding and garages
Windows and doors
Grading, grounds, and landscape materials
Ceiling, walls and floors
Electrical system
In addition, Knockout tests for proper operating temperatures where appropriate, microwave leakage, and, if requested, excess moisture in lumber, drywall, masonry, and concrete.
We encourage you to accompany the inspector so you will better understand the operation of your home. At the conclusion of the inspection, we will provide you with an in-depth written report that includes:
Areas of concern
Maintenance
Service life of equipment
Plus, included at no extra charge, you're covered by the 90-day warranty offered by Complete Appliance Protection, Inc., a Better Business Bureau accredited company. If something goes wrong with your covered appliances within 90 days of your home inspection, simply call our warranty professionals and they will take care of the problem.
With the knowledge and confidence that comes with a Knockout Inspection and 90-day warranty, you can sleep easier. That's the value, and importance, of peace of mind.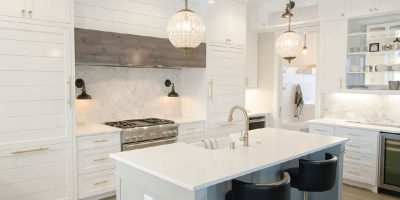 Fast, Friendly, and Professional.
Safer Living from Start to Finish
Choosing the Right Home Inspector
Buying a home?  It's probably the most expensive purchase you'll ever make.  This is no time to shop for a cheap inspection.  The cost of a home inspection is very small relative to the value of the home being inspected.  The additional cost of hiring an InterNACHI-Certified Professional Inspector® is almost insignificant.  
You have recently been crunching the numbers, negotiating offers, adding up closing costs, shopping for mortgages, and trying to get the best deals.  Don't stop now.  Don't let your real estate agent, a "patty-cake" inspector, or anyone else talk you into skimping here.  InterNACHI-certified inspectors  perform the best inspections by far. 
InterNACHI-certified inspectors earn their fees many times over.  They do more, they deserve more, and — yes — they generally charge a little more. Do yourself a favor… and pay a little more for the quality inspection you deserve.
The licensing of home inspectors only sets a minimum standard.  Much like being up to code, any less would be illegal.  Imaginary people, children, psychics (who claim to "sense" if a house is OK) and even pets can theoretically be home inspectors.  InterNACHI, the International Association of Certified Home Inspectors, front-ends its membership requirements.
InterNACHI inspectors:
have to pass InterNACHI's Online Inspector Examination, and re-take and pass it every three years.
have to complete InterNACHI's online Code of Ethics Course.
have to take InterNACHI's online Standards of Practice Course.
must submit a signed Membership Affidavit.
substantially adhere to InterNACHI's Standards of Practice.
abide by InterNACHI's Code of Ethics.
have to submit four mock inspection reports to InterNACHI's Report Review Committee before performing their first paid home inspection for a client if the candidate has never performed a fee-paid home inspection previously.
have to carry E&O Insurance. (if their state requires it)
have access to a real estate agent Hold-Harmless Clause.
within the first year of membership, have to successfully pass the following  accredited courses and exams:

InterNACHI's "Safe Practices for the Home Inspector" course,
InterNACHI's "25 Standards Every Inspector Should Know" course,
InterNACHI's "Residential Plumbing Overview for Inspectors" course,
InterNACHI's "How to Perform Residential Electrical Inspections" course,
InterNACHI's "How to Perform Roof Inspections" course,
InterNACHI's "How to Inspect HVAC Systems" course,
InterNACHI's "Structural Issues for Home Inspectors" course,
InterNACHI's "How to Perform Exterior Inspections" course,
InterNACHI's "How to Inspect the Attic, Insulation, Ventilation and Interior" course,
InterNACHI's "How to Perform Deck Inspections" course,
InterNACHI's "How to Inspect for Moisture Intrusion" course, and
InterNACHI's "How to Inspect Fireplaces, Stoves, and Chimneys" course.

  have to pursue inspection-related training by taking 24 hours of additional accredited Continuing Education each year;
have to maintain their Online Continuing Education Log,
per InterNACHI's rigorous Continuing Education policy.
have access to InterNACHI's Report Review/Mentoring Service.
 have access to InterNACHI's Message Board for exchanging information and tips with colleagues and experts;
have access to InterNACHI's "What's New" section so that they can keep up with the latest news and events in the inspection industry;
have access to InterNACHI's time-tested Inspection Agreement, which keeps them (and you) away from lawsuits;
and have access to many other benefits, training, marketing tools and information to help themselves, as well as consumers and real estate professionals, provided for free by the world's largest inspector association.
the next time you need a home inspector , make sure that inspector is a member of InterNACHI.
Follow us on social media