⚠️Important Information Regarding The FORTIFIED Program⚠️
I hope you were able to see our Facebook post about FORTIFIED Repairs. If you haven't heard yet, IBHS- the creators of the FORTIFIED program and the issuers of the FORTIFIED certificates- had a call with FORTIFIED evaluators and explained their new formal procedure for submitting repairs made to FORTIFIED homes. Although the FORTIFIED program was created to help build more resilient homes, these homes are not "hurricane-proof" and some require damage repairs from fallen trees, straight-line winds, etc. This is specifically important for those who had damages on their FORTIFIED roofs. We wanted to reach out to give you a clearer understanding of what we will be doing from an evaluator standpoint.
FORTIFIED Repair Guidelines
In brief, here is an overview of what was discussed in our IBHS meeting-
IBHS is flagging every FORTIFIED home certificate in Baldwin County due to Hurricane Sally. This means that when a FORTIFIED homeowner renews their certificate, there is a notice that the house was FORTIFIED during Hurricane Sally, and an evaluator should document if any repairs were made from any damages that occurred during the storm. If there was no damages during the storm, the re-evaluation that occurs upon the certificate renewal should document that the house was not damaged after the storm. However, if there were damages that were repaired, those repairs will be documented in the re-evaluation.

If there were repairs that were made after the hurricane, THE REPAIRS MUST BE RE-EVALUATED BY A FORTIFIED EVALUATOR. This is different from the original evaluation the homeowner received when obtaining the initial FORTIFIED certificate, and this is different from the re-evaluation that occurs every 5 years. The evaluator accompanies the roofer/builder in their repairing and documents the entire process. Once it has been evaluated and the documentation is sent to IBHS, they will issue a Notice of Continuation to the homeowner that ensures the home is still FORTIFIED Standard.



If repairs are made without an evaluator, the certificate is in jeopardy of being null and void. Without proper documentation, there is no way to guarantee the home is still built to the FORTIFIED standard. This could mean the certificate is not valid to ensure safety for the home, and the homeowner could have potential issues with their insurance company. IBHS is making all the industries involved in the FORTIFIED program aware of this issue, so it is extremely important to ensure the homes are still protected at the FORTIFIED standard.
So what does this mean for you?
If you're a Realtor–  this can be potentially threatening to the sale of homes. Without a valid FORTIFIED designation, the buyer will be unable to receive the benefits from the FORTIFIED program and potentially cause buyers to back out of deals and decrease the value of the seller's home.

If you're an Insurance Agent- this could mean your company is at risk due to the homes no longer meeting FORTIFIED standards. This could also mean your clients unable to benefit from potential savings year to year on their homeowner's insurance.

If you're a Roofer-   There is new guidelines that need to be followed. There is a Roof Repair Checklist and documentation that must be provided. If you'd like to learn more information as a FORTIFIED roofer, go to https://fortifiedhome.org/wp-content/uploads/fortified-roof-repair-checklist.pdf

If you're a FORTIFIED Homeowner- this could pose threat in a number of ways- most importantly being that your home is not protected from high wind and rain. This can also mean your insurance provider does not give you the same premium discounts. The value of your home will decrease without a valid certificate. This may also prevent you from being a part of the FORTIFIED program again until we are able to evaluate the entire roofing process again (meaning you would have to receive another new roof costing you MAJOR $$)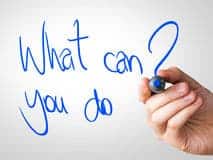 So what can you do?
There are several action steps that can be made to ensure that you do not invalidate your
FORTIFIED
designation. If you're not a
FORTIFIED
homeowner, please pass this information along to anyone who is. This does not affect future
FORTIFIED
home designations, only
FORTIFIED
homeowners in Baldwin County who received designations prior to Hurricane Sally.
If you have damages, call a roofer, and tell them to call Knockout ! Better yet, call us first and let us know there were damages. We can walk you through everything you need to know to ensure your home is still up to FORTIFIED
Standards.
If you already had repairs done to a
FORTIFIED
home, we ask that you document EVERYTHING. We will need material invoices, photos, etc. We still have no guarantee that it will keep your certificate valid, but we are willing to try what we can to keep our homes across Baldwin County FORTIFIED. It's extremely important to also make sure that the person doing your repairs is qualified to roof
FORTIFIED
. Once again, if you have any concerns, you can always call
Knockout
and we can help you find a
FORTIFIED
roofer.