Today we are bringing you the "Dear Abby" of Home Inspections. This report is the one thing standing between you and your next home. It is the single document that can terminate the sale or seal the deal. A home inspection is SO important, yet so many people know very little about what to expect. We've compiled advice from our team here at Knockout Inspections, and today we want to deliver that advice to you!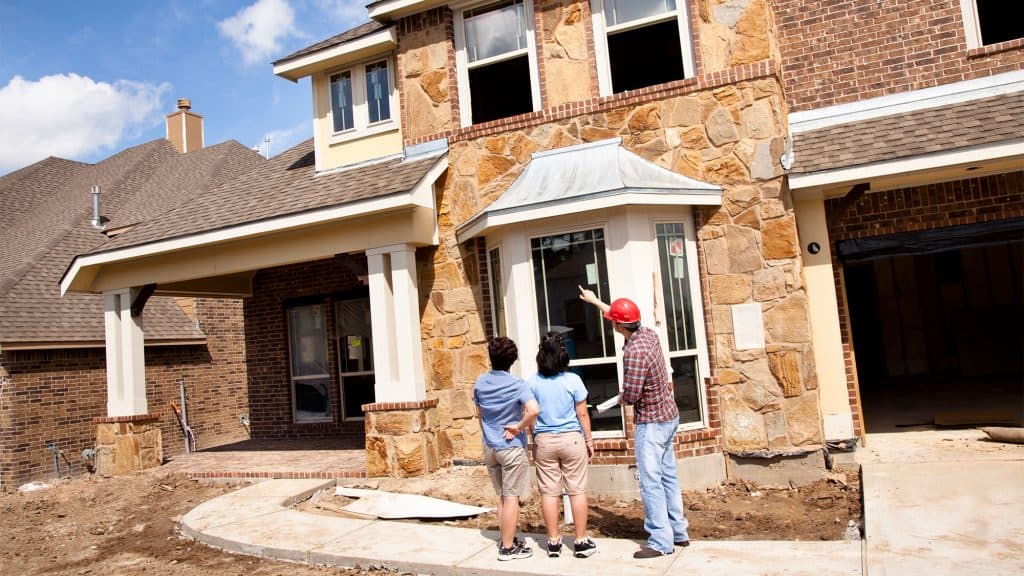 You should come to the inspection
but not the whole inspection
If you've done any research prior to your home inspection, you'll read that you should accompany the inspector on the inspection if you're able. We understand this isn't always feasible, but if it's possible for you to attend, you should take the time to go and walk the property with them. If you are unable, you can request that your realtor go in your place just so the inspector can explain verbally some of their findings before you see them on paper. 
The inspector rule of thumb is 1 hour per 1,000 sq.ft. of home. This varies obviously given the experience of the inspector, but it's a standard rule that helps you gage how long it will take so you can plan your day around it. However, it is not necessary for you to be at the entire inspection. It is actually in your favor that the inspector can solely focus on the task at hand rather than explaining as he goes so he doesn't miss anything. It's best if you can come during the last 30 minutes of an inspection (ex: if your home inspection for a 2,500 sq.ft. home starts at 2:00, it won't be necessary for anyone to arrive until 3:30-4:00)
Having someone attend the inspection can alleviate some of the fear factor that comes when taking the first look at that report. The home inspector can not only pinpoint things that need to be addressed, but they can also give helpful tips and hints that will benefit you as a home owner, especially if it's your first time buying a home. Please remember, it's our job to find those major concerns with the house. If your "dream home" isn't such a dream after all, wouldn't you want to know?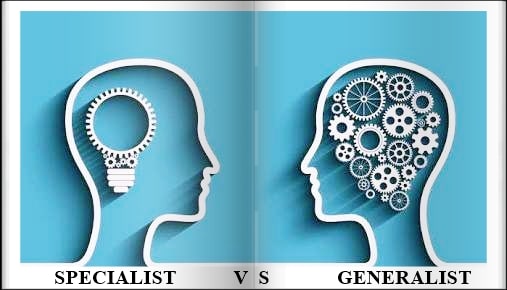 Your Home Inspector is a "Generalist"
Do not ask the home inspector about the cost of anything other than the home inspection itself. Whether it's the fair market value of the home, cost of repairs, or grade of the house, it's not the home inspector's job to quote those estimates, and it can actually hurt both you and the inspector in the long run. Specifically at Knockout, we don't want to lead you astray- we just want you to be an informed buyer. Your home inspector knows A LOT about A LOT of thing, but they are not necessarily "experts" at any one thing. They are trained to find issues with the home that should be further evaluated by a licensed, certified contractor. When a home inspector lists something in the report, you will see words like "may be" or "might." This doesn't mean the inspector doesn't know what they're doing; it means they want to protect you and protect them- your safety is their #1 priority.
This is another reason making an appearance to the inspection is important- you get to see what the inspector sees. If you hire the right inspector, they will not steer you wrong and make you spend money that isn't necessary.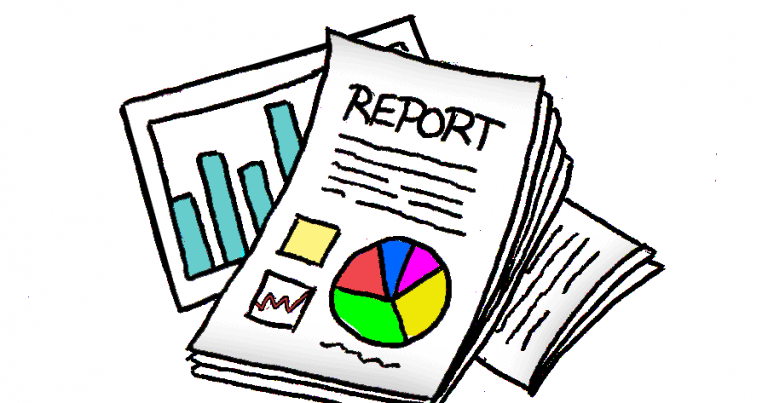 Read The ENTIRE inspection report
This is probably the BIGGEST mistake we see when people initially look at their report. The summary is exactly what the name says it is- a synopsis of the entire inspection wrapped up in one-two pages. Home inspection reports diagnose the entirety of your home. A 2 hour inspection should NOT result in a 2 page report (and if it does, you've hired the WRONG inspector.) Think of the summary as the table of contents to a book. The summary can help guide you to the exact place of concern within the report. The details are found in the context of the report. 
There are many times that we receive phone calls 10 minutes after the home inspection is sent. That's a telltale sign that the realtor or home buyer has only read the summary. They are quick to attack the home inspector for things they think are missing or that were reported that they don't understand. We always tell them to refer to the entire report where 99% of the time the reason they are calling for is listed in detail. If you want a complete understanding of what the home inspector sees, read the whole report. We are happy to assist with any further questions afterwards.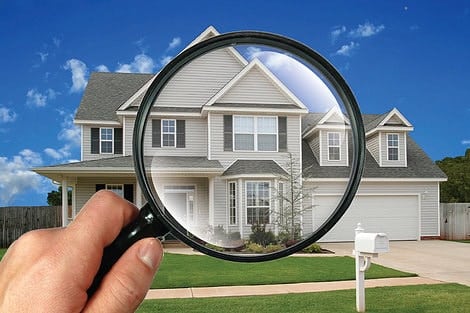 An inspector can only give a visual inspection
What we see is what you get
Home Inspectors are only allowed to comment on the condition of the property at the time of the inspection. Their inspection is only visual and can only be reported if noted on the day of the inspection- with very few exceptions. Buried problems and enclosed spaces that aren't accessible may have problems that aren't visible to the inspector and are not reported. Unfortunately, if we aren't able to access it, we aren't able to view it; if we can't view it, we aren't able to report if there is a potential problem. If you have concerns or want something further evaluated, we once again recommend to hire a licensed, certified contractor with expertise in the field where you're concerned.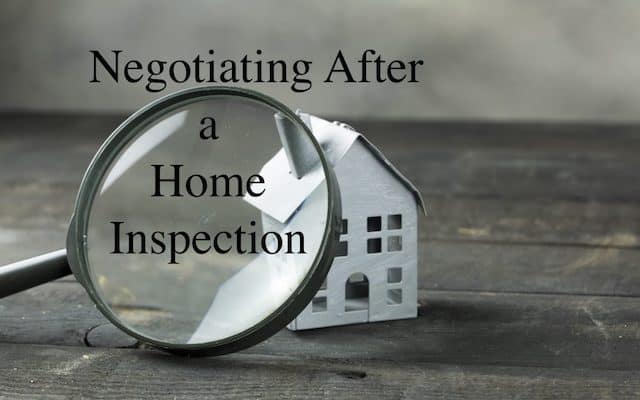 Home Inspectors Are Not Negotiators
We don't know who will pay for it
Home Inspectors are required to report on the condition of the home; however, we are not required or at liberty to report on who's required to fix what. It can actually get us in a lot of trouble with both parties involved. We can recommend quality referrals that the home buyer and seller both can benefit from, but it is up to the buyers, sellers, and their agents to negotiate what should be fixed and replaced. If it falls on the home buyer, it is then up to their discretion if they want to fix or replace the reported problems right then or wait. As home inspectors, we are only able to comment on the urgency of repairs and replacements that need to be completed. 
Although it's not an inspector's place to say who should have to pay for findings on the report, we do like to recommend to negotiate what needs to be done before anyone seals the deal. Every negotiation is different just like every inspection. We have seen the seller pay for all the repairs, the buyer left with the short-end of the stick, and everything in between. As a home buyer, you should consider the issues that will make or break the deal for you. Some repairs and replacements cost thousands of dollars which tacks on more money to the actual dollar sign amount of the home. Your realtor can help you through this negotiation process.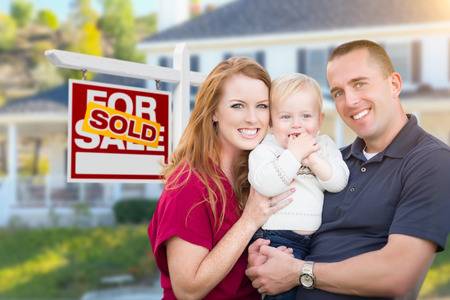 We hope you now have a little more insight about a home inspection. Home buying is stressful and the unknown can elevate that stress. The only thing our inspectors want you to worry about is what's on the inspection report. We want to be as transparent as possible with you by providing you with advice so that you can be an informed and prepared buyer.
Happy Home Buying!